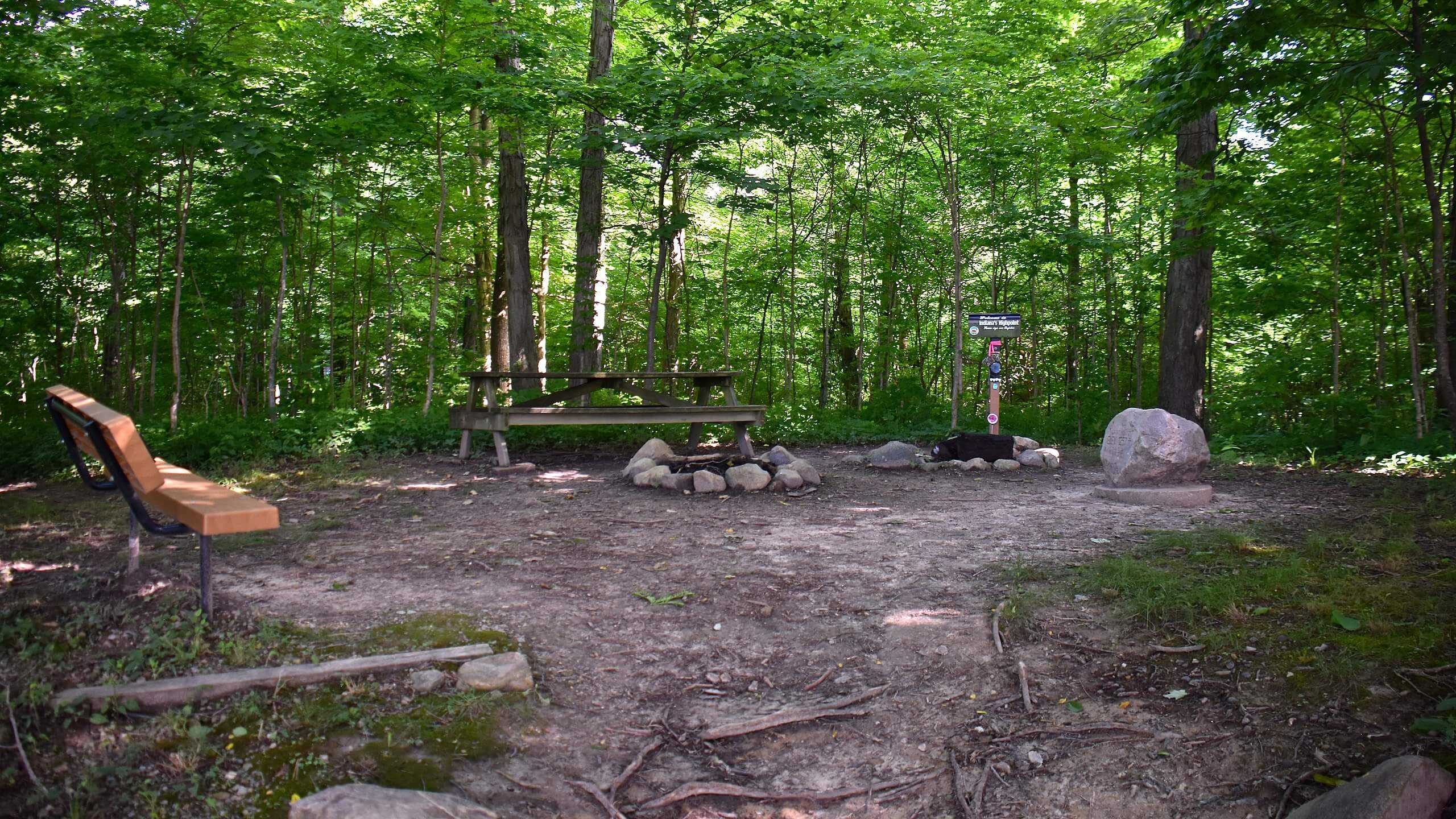 The text below is copied from
SummitPost
. Any usefulness is courtesy of the SummitPost community. Any inaccuracies are the result of my edits.
Up a small hill in the American Heartland, you will find the high point of Indiana, Hoosier Hill. In a small township right on the Ohio border, rests a highpoint sign in the woods, that nobody would really know about or think about otherwise. Everything leading up to the point goes uphill to get there, but the highpoint area is basically flat.
Getting There
Hoosier Hill is about a mile from the Ohio border. From Indianapolis, Indiana take I-70 East until you get to Richmond, Indiana. Take route 227 North up to Franklin Township. Go about 10 miles, and then take a left on Bethel Road, follow it for about a mile, and then take a right on Elliot Road, and head north for almost a mile.
Recommended Route
There is the short trail to the top that is well marked.
Red Tape
The private property is open to the public, but never forget that as guests, we must be respectful, and to be friendly in all local establishments, not make too much noise, and clean up all our trash.
Outside of the winter months, bring bug spray due to mosquitos.
Camping
Richmond KOA offers camping in Wayne County.