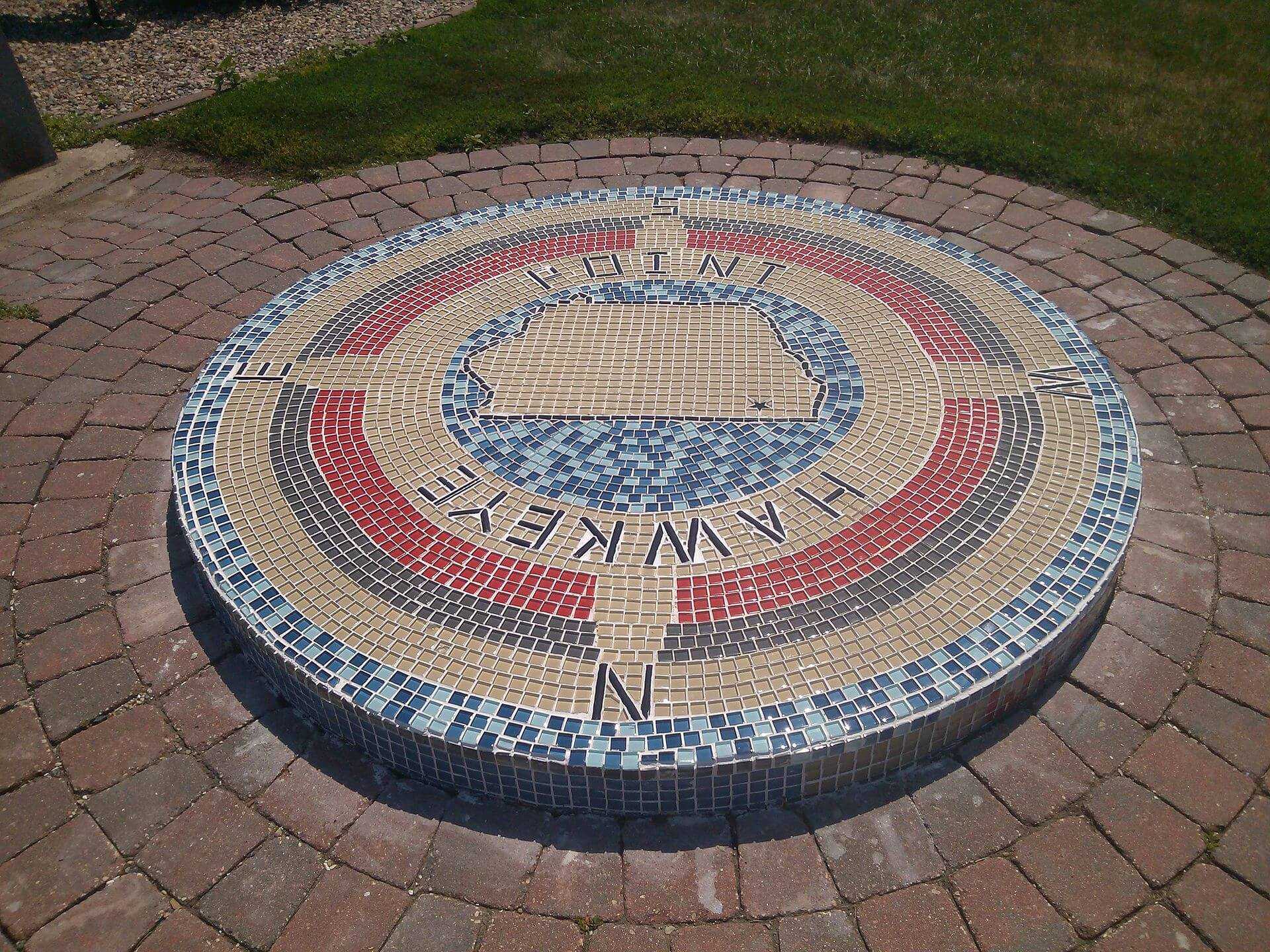 The text below is copied from
SummitPost
. Any usefulness is courtesy of the SummitPost community. Any inaccuracies are the result of my edits.
Hawkeye Point is the highpoint of Iowa. Although the Mississippi River areas offer some hills and rocks in Eastern Iowa, Western Iowa is flatter than can be. However, one of those flat points rises above the rest, and although it does not tower over the landscape in any way, there is a value in reaching its farmland summit. Hawkeye Point gradually rises 20 feet above the surrounding farmland offering excellent panoramic views of the Iowa landscape. While the land around the site is privately owned, the owners have championed the site as a tourist destination and has worked with the County to make sure it remains accessible (see Red Tape section). While the landowners are friendly and happy to have visitors, please make sure respect the land, visit at a reasonable hour, and do not leave any trash behind.
Getting There
From I-90. Go to Worthington, Minnesota and take Exit 45, which is rt. 59 South. While still in Minnesota, look for signs to route 60 South. Once you hit the Iowa border, it is about 3 miles to the turn. Make a left on to 130th street. Their is a sign marking the turn for Hawkeye Point on route 60. Once in the driveway, drive up about a tenth of a mile, and look for the silo to the right. Behind it is the highpoint marker and the highpoint of Iowa. There is a summit register.
Recommended Route
None - you'll see the signs from the road.
Red Tape
Entry is free. The high point is now owned by Osceola County (more details are below). Please show respect for the area and don't leave any trash. The Sterler family owned this land for many years and were always welcoming to the public. Let that tradition continue with the new owners. To make certain this State Highpoint always remains free and accessible for anyone wanting to come, the Sterler family offered to donate 1.6 acres around the highpoint to Osceola County. Osceola County then took that idea a step further, signing an agreement with the family in 2007 to purchase 5 acres around the highpoint. The highpoint is still always open to the public, but the county plans to eventually have a Visitor's Center, campground, restrooms, historical display areas, and an observation tower. These are long-range plans, because funding is by donation. The site has already been remodeled and looks much better.
Camping
Hiking, camping, and several lakes are available at Gull Point State Park about 25 miles away.