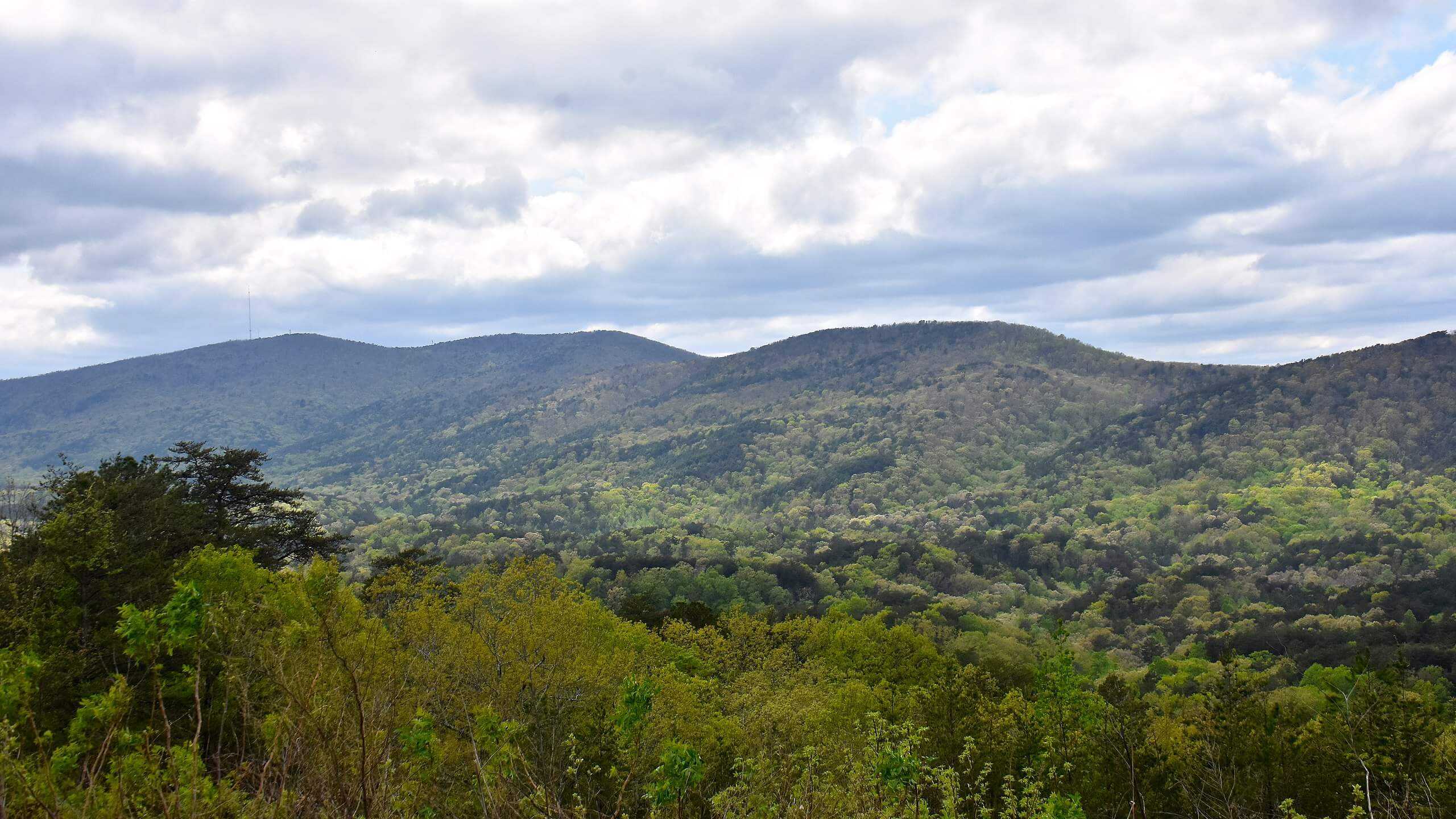 The text below is copied from
SummitPost
. Any usefulness is courtesy of the SummitPost community. Any inaccuracies are the result of my edits.
Cheaha (meaning "high place" in the Creek Indian language) is located in the Talladega National Forest. It is, at only a little over 2,400 feet, the highest point in Alabama. Sitting atop the mountain is a campground, hotel and a state operated convenience store. Nevertheless, there is still good climbing with some excellent views to be found here. There is a broad range of difficulty and convenient toproping.
Getting There
From Birmingham, go east on I-20 (go west on I-20 if coming from Atlanta) to the Highway 431 exit. There will be a sign for Cheaha State Park. Follow the signs through several easy to follow turns. After several miles, the road will run into the park entrance with a sign announcing the elevation of the mountain. Take the next right and go to the gate. The hotel and convenience store are both located here. After going through the gate, follow the loop until you reach the second set of cabins on your right. Park at the end of this short road in the parking area. Follow the short trail to the top of the climbing area known as the The Rock Garden.
Recommended Route
None - the highpoint is located right beside the road.
Red Tape
A permit must be obtained before climbing. You can get one from the exceeding friendly Park Rangers in the state operated convenience store. There is a small fee for overnight camping. No bolting is allowed. Be sure to ask the Ranger to give you the gate PIN so you can get through it.
Camping
There is excellent camping available thoughout the park. Primitive campsites are available for a small fee. However, if you camp at the southern end of the park or near the lake, there is no charge. (There will never be a short supply of nice places to pitch a tent.) If you have questions about where to camp, ask one of the park rangers since they are especially helpful here.